Rosemount Australian Fashion Week 2008/2009 is what that stands for...
Browsing through
penylane
this evening I stumbled across a few loves, a few 'wtf IS that!!?!'s, and a few groans of 'be more original damnit!' for RAFW 08/09. Yes, I yell at my computer. Inferiority complex, set and delivered :)
Karla Spetic: THE SHOES!!!
(It's ludicrous how sexy those shoes are, and just how much I would wear them!)
Bec'n'Bridge: it wasn't that I was taken by the outfits (in fact, I thought it was sort of meh/bleh...I could have picked these up at Valleygirl...not too original), I just think this top is kind cute (for Valleygirl standards!!!)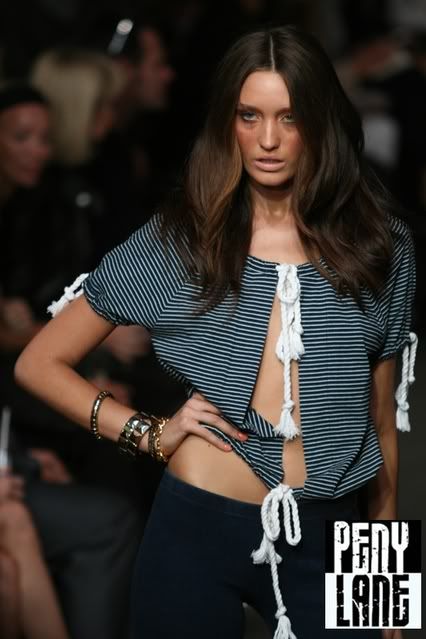 Michelle Jank: EVERYTHING. Seriously.
I need to DIY some birds to place nonchalently at my collarbone, right?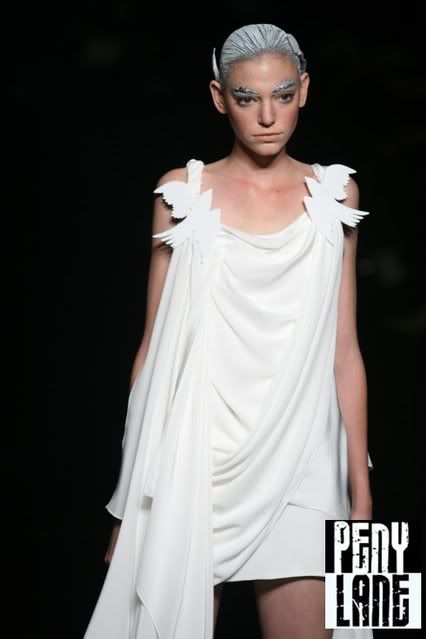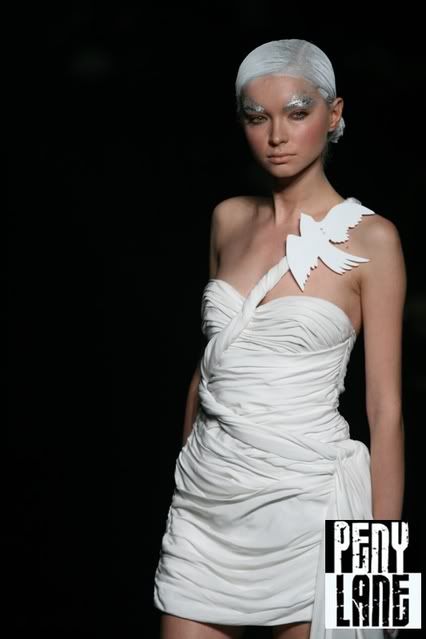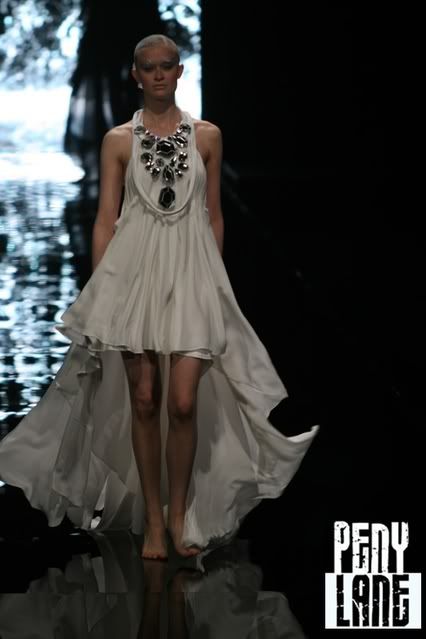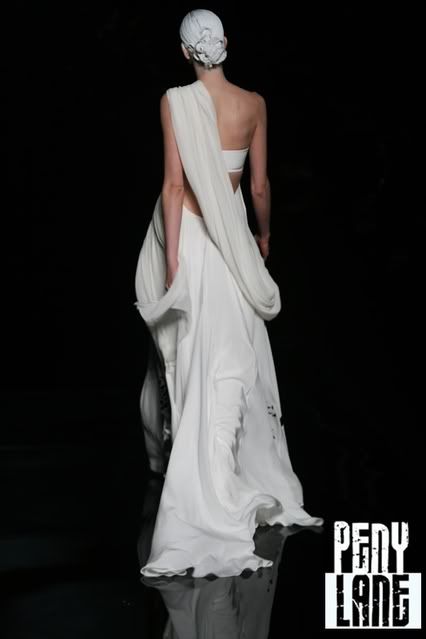 the back of the dress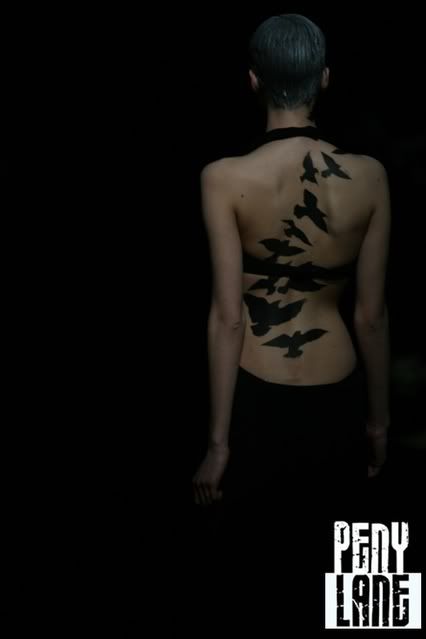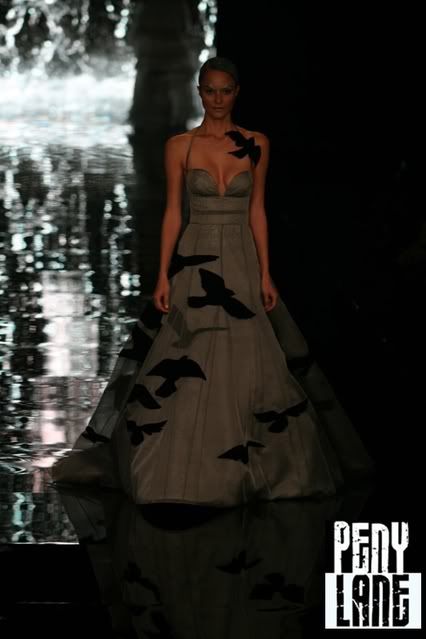 I love how effortless this seems, almost child-like in its ethereal simplicity,
yet stunningly flowing and liquid-esque.
Lastly can I just add how cute those S&B Vie braids were? Adorable! But....
...not as stomptastic as these babies:
I'll have 'em in a size 6 please, faeries? ;)