The gorgeous CC of
Couture Carrie
tagged me a few days ago to do the following interview. My first tag, sniff sniff, I'm strangely pleased. And I do like to ramble on, so here we go :)
Describe your personal style.
The single best word to describe my personal style is 'eclectic'. Some days, I put on a masculine blazer with 80's shoulders or men's suspenders or even a men's cotton tee (my fave thing actually), whilst on other days I'll have 'business lady vamp who means business' in mind. Although those are usually weekdays where I have to go to work and meet with applicants and other clients. There is always a punk/rock element thrown in (most probably in the form of stacked studded/other cuffs), even when I dress for work although I limit it to just select accessories at work. But to further confuse, I also have hippy inclinations, and wear maxi skirts with stacked turquoise jewellery and braided leather thongs through my hair on hot, hot days.
Simple with an edge is another way to label my style. I'll often wear a white tee on the sheer side, slightly oversized, with a bandage miniskirt or a ruffled asymmetrical skirt or ruched satin/lame skinny pants. I adore accessories so often my outfit forms a basic canvas on which I can layer scarfs/tea cosys/ruffled micro-mini skirts as neckwear, and pile on the bangles/rings.
I see myself as an adventurous fashion devotee, willing to give most everything a try. I've noticed as I get older that I'm developing (atleast I think so) a sense of sophistication without losing the edge. Lastly, a must-mention: high heels are my achiles heel (hee hee), but the 'stripper ones' (as my work mates call them) are saved for weekends. Shame, I know!
What are the staples in your wardrobe?
My white oversized mens tees from CottonOn men, Lee supatube skinny jeans (oh sooo comfy, and oh so sexy!), my hooded leather bomber jacket from the Melbourne Queen Vic markets for the colder months, lame leggings, studded belts, my yellow and navy blue Reebok trainers (I'm addicted to exercise :), vintage customised leather skinny pants with diagonal zippers, Siren strappy platform heels, Urban Soul nude and cobalt platform heels, a multitude of random sunglasses and head accessories, and the assortment of vintage blazers from a variety of op-shops in Perth and Melbourne.
Also: Supre skinny jeans, Diva costume jewellery, Siren shoes, t-shirt dresses from Countryroad to Valley Girl.

What's your signature look?

A white sheer, oversize tee and skinny pants/cutoff Levis/edgy skirt (paired with tights and a leather jacket in winter), always with an assortment of various stacked bangles/cuffs/bracelets, and high heels. Topped off with my suede backpack/black LV bag with gold trim/patent leather Mollini bag and a scarf/neckpiece of some sort :)


What inspires you?

Fashion editorials that break or nudge boundaries, books and movies that have you deliberating hours/days after you've read/watched them, free flowing poetry, Stuart's writing (it is seriously brilliant, but I am a little biased ;), androgny, random genius illustrations, Blue King Brown's music, a friend of mine called Laurence who has an intelligent and witty mind and who is quirky cute too, intelligence in good looking people, friendliness, fashion that is outside the box but wearable, and most definitely fellow bloggers and fashionistas.


Who is your fashion muse?

I don't know if I can limit it to one....there's Irina Lazareanu, Kate Moss, the Olsens, Kate Lanphear...haha, I'll stop now.




Favorite purchase of all time?

My gorgeous black Hermes birkin bag. Oh how I love her, let me count the ways ;)


Biggest splurge?

Ahem...see above :)
(and yet, it didn't cost me the earth thanks to getting it at a designer op-shop)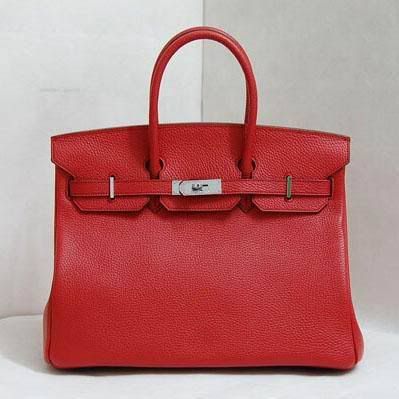 What's your beauty routine?

This might take a while, so... (I jest, I literally have a 2 minute beauty routine). I wash my face, use foundation sparingly where required, chuck on my Lucas pawpaw balm and I may just use Garnier's surf spray to calm my hair down on frizzy days (just chuck it in and scrunch or brush, either works). If I'm going out it's mascara, blush, some form of black eye pencil/liner/liquid (if any at all) and err....Lucas pawpaw balm. On very rare occasion, I will bring out the 'chilli red' lipstick (with no other makeup save blush).


What jewelry do you never take off?

My silver cuff (the best christmas present yet!) and my gold filagree stacked ring. I take them off, I just wear them most often.


What are you wishing for?

*More free time so I can read my exponentially growing pile of books;
*Even though it may seem cliched, an end to starvation and poverty in Africa;
*a pair of purple suede stacked heels (I stopped alltogether at Myer today when I caught sight of them) by Wayne Cooper. Oh. Want!
*more time to do more DIYs, write the novel I've always wanted to, relax and not let life speed by.


What are your obsessions?

*Christmas, I get somewhat excited about the silly season

*thick-cut hot chips, good coffee and Protea biltong from South Africa

*Sass'n'bide's range of leggings and bandage-esque dresses

*Alannah Hill skirts (sooo divine)

*tie-dye, I want....gimme!

*my blog, wierd that, I know ;)

*revisiting 80's trends...can't help myself

*the Shop Till You Drop publication, seriously addictive!

*Balmain/Givenchy/Ginger & Smart(see right)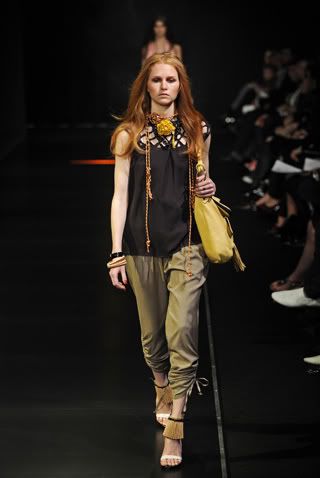 *Pink Champagne (my fave op-shop in the whole wide world :)

*the Gails; Gail Jones and Gail Tsukiyama, both ridiculously fantastic writers

*the canon rebel xti digital camera, I want it!