A barbeque dinner invite at a friend's parents house.
Equals lengthy conversation and laughs, but still a decent cut-off time for valued sleep :)
With the surprisingly warm weather we've had this weekend, twas perfect for an outdoor barbeque. We listened to great anthems from the 'heyday', sipped red wine and reminisced about the good old days, back when we were in college.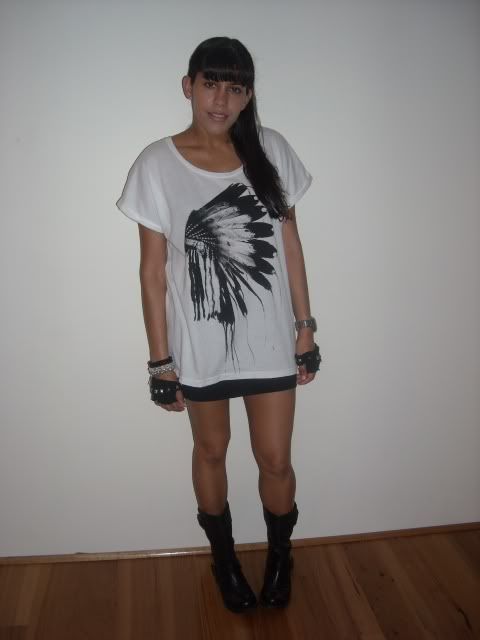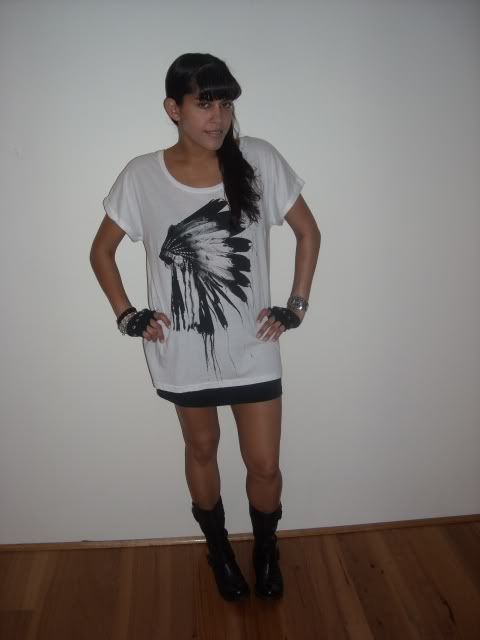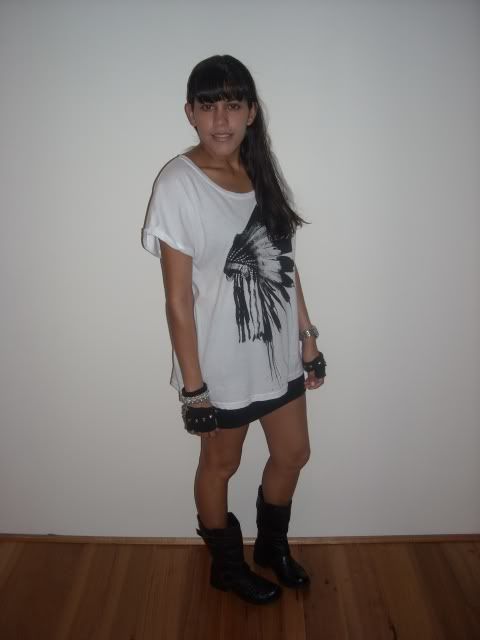 I saw this headdress tee at Supre awhile ago, but never thought to actually step instore to purchase it. When I walked past Supre again a little while ago and saw the tee yet again, I decided to try it on in my size. It looked cute-ish but didn't have the 'ooomph' factor. On a whim, I decided to try it in a large....and love it. Gorgeous, soft, comfy tee, how I do love you, let me count the ways.
I DIYed the gloves....I think the curve of a womans hand, at the thumb, is sexy and therefore showcasing it seems like a good idea ce n'est pas. The studs came in handy too. Love my ridiculous DIY gloves :)
tee, supre. tube top as skirt, myer. leather boots, asos. gloves, DIY.