Heh. One of my favourite words of the English language.
Since today, when I received an email from ASOS about the dispatching of my
leather biker boots
.
Yes, I know I said I was on a shoe ban.....but I really wanted a pair of leather biker boots.
(
And these are perfect, and only 25 pounds too. Even with the weak Aussie dollar and exorbitant shipping costs, the boots cost me less than half of the ones at Sportsgirl
.)
A little while ago, a few friends of ours called Stuart and me up and asked if we wanted to go to a new-ish theme bar for a few drinks. The bar is one of those hole-in-the-wall type venues, has a kitsch "hell" theme running rampant throughout and is something else. By the time we found it (after driving around for about half an hour!), I was ready to just screw the whole plan and go home. And then we parked in the street and realised we were a few steps away from it.
Kitsch is probably an understatement. There was a lava mountain in the middle of the dance floor, volumptuous red devils all over the place, stalactites and stalagmites throughout and even a real kitsch tv screen with lewd/devilish stuff. Lol. I swear you'd have to be pretty pissed to actually have a great time.
It was alright, but whoa the kitsch factor was overkill! Haha....we took some pictures just because and then left (we were there for a total of 30 mins, it was too much for us lol).
sitting beside the dancefloor. lava stone seats? check.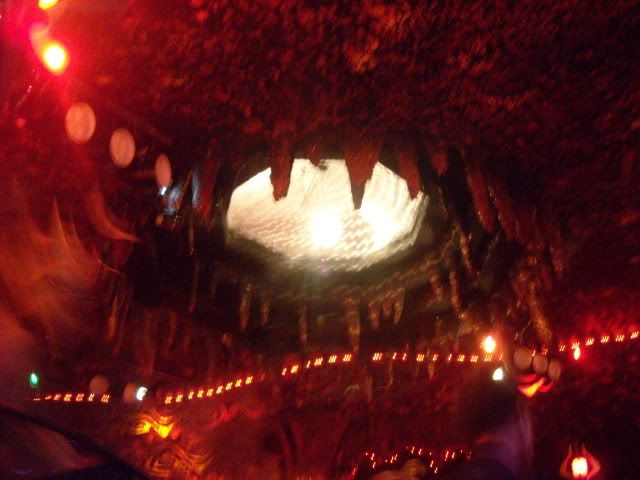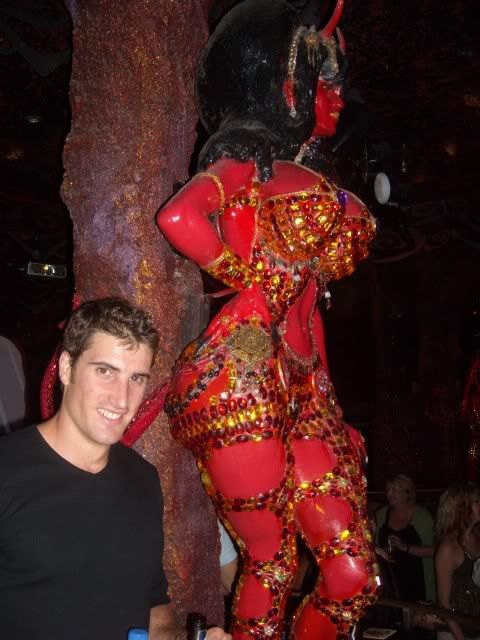 hello, sexy lady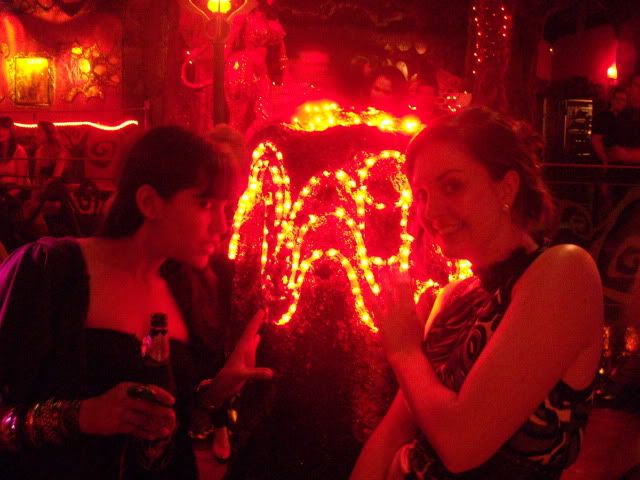 lava mountain in the midst of the dancefloor. uh huh.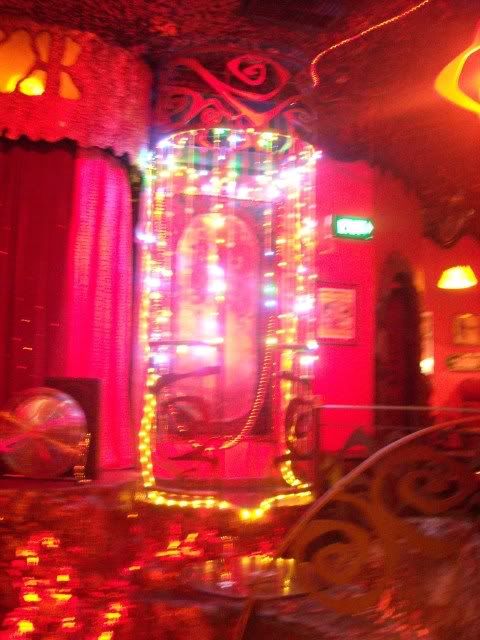 course they have cages!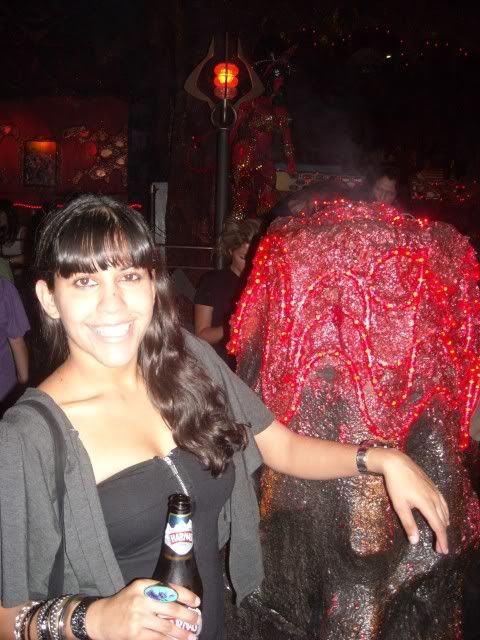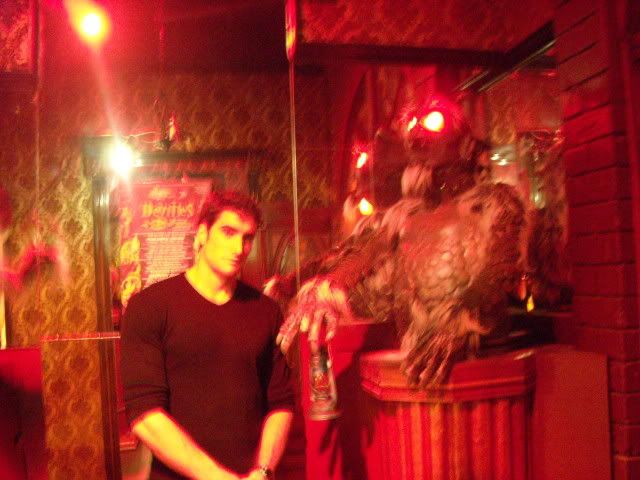 the ghoul at the entrance. and the scaly monster with red eyes, too ;)
dress, dotti. cape, vintage. bangles, assorted.