What would I do without the Shop Till You Drop publication?
Given a $300 version of the following Balmain outfit (
hey, its our winter now, and this outfit will never be out for me
), I was struck by how fantastically
identical
the
doppelganger
pants were. Where from?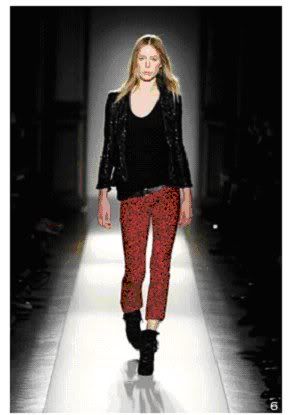 Actual Balmain outfit (Autumn/Winter 08)
So when I went hunting on the internet I found even more Mink Pink goodness (that is aptly reasonably priced, given the GFC*):
Hello, beautiful dress, be mine! ($49)
even cooler jeans than the cropped Balmain-esque ones; the skinnies ($69)
mmmm, uber cool wolf tee ($35)
the sleepwalker tank, asymmetrical goodness ($29)
and these awesome leggings. Umm, I want the boots too?!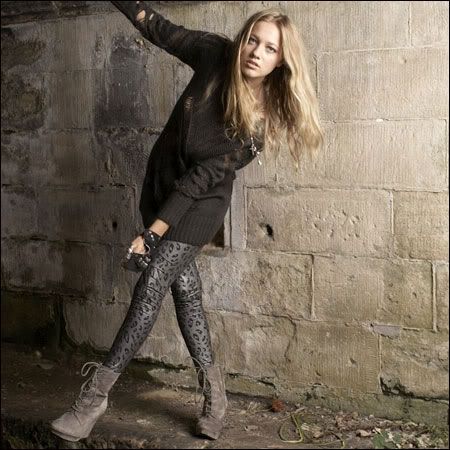 On a side note, the holey sweater in the above frame?
I ordered the black version off the
Freez
website.
Seriously, love it. Too much: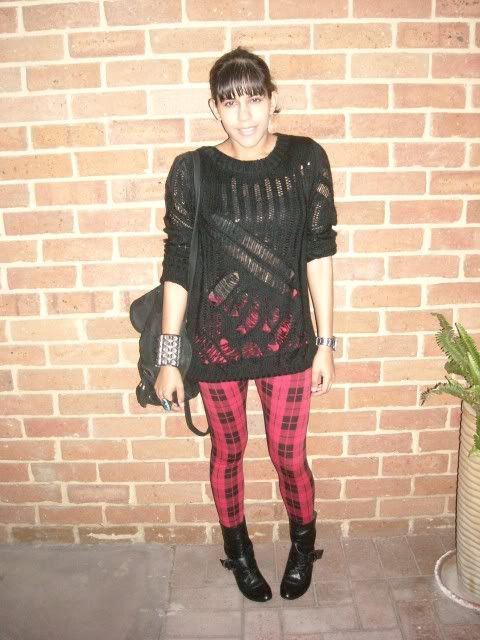 Exhibit A: Ripped to shreds takes on a punk persona


*GFC = Global Financial Crisis
sweater, mink pink from freez. sheer tank, vintage. leggings, big w kids section. boots, shoobiz. leather gauntlet, goth shop. bag, vintage.