Minty Meets Munt is a fabulous Australian chain store that is bang on trend but affordable at the same time, and that has kept me pleasantly waiting with baited breath for new stock and collections for the past couple of seasons. I adore their apparel, and am eagerly awaiting the online shop which is currently "under construction".


I've seen select pieces at Live, but want to be able to buy it off the site!
(patience is a virtue, I know)
More specifically, I have been eyeing (in the latest Shop Till You Drop) the identi-Balmain skinny leather pants. Mmmmm. Now of course it would just be too easy to find a picture of aforementioned pants on the internet, so I'll have to scan the Shop Till You Drop at work on Tuesday and edit this post to include them. Delicious pants.
Not as much as the leather skinnies I got from Sportsgirl (seriously effin' incredible) that smell divine. Does anyone else reallly like the smell of leather? Yum.
Anyway, the Autumn 09 collection at Minty Meets Munt includes the following pieces, and I have to say I'm particularly enamoured by the tartan skirt, the black chain tee, the drop crotch pants and the sheer ruffle blouse. And of course, those leather pants....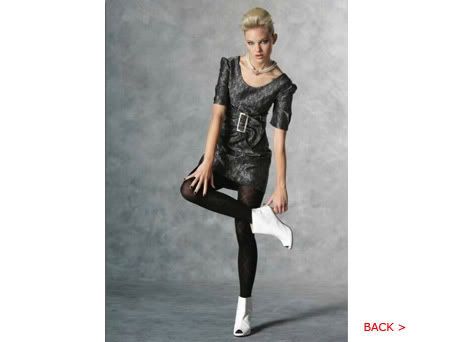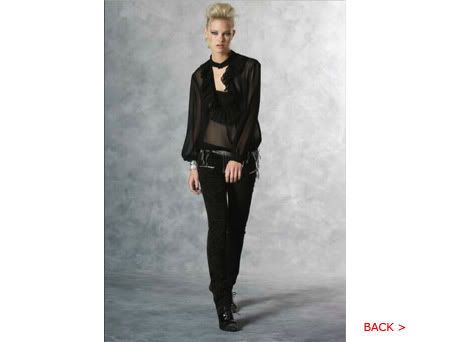 Try and ignore the pretty average styling (and 'back' in each pic, heh)....I assure you, its the clothes that will keep you keen. Currently also coveting from Minty:
a navy military inspired blazer, funky leather skirt, rock punk tee
.
------------------------------------------------------------------------------------------------
Its always a pleasure to be recognised for doing something you love, and I'm especially thankful for this award because Chic In The Tropics is a recently discovered treasure trove of fashionable folk, fantastic fashion inspiration and other general gems. Check her blog out!
In true blogger tradition, I would also like to pass the award on to a few new blogs I've discovered that are entertaining and inspirational:
A.N.E of
Accessory of Crime
(they both have incredible, edgy dress sense and their blog is a delight!)
You girls rock!