These navy jodphurs were the score of the century.
Found at an annual Red Cross charity sale at the showgrounds.
Its hard to see in the pictures, but they feature tight-knit clashing panels of blue elastane-d material....gorgeous.
Not much to be had in the way of designer gear at the charity sale, but we did show up at 11am (and they had opened at 8.30am, with all the Perth models/socialites showing up then to steal some designer bargains).
Still, I did manage to get my hands on a pair of gorgeous Zambesi sheer pants which I adore to bits. Soon to come on this blog. And yes, in the manner of Susie from
Style Bubble
folks. The way she wears sheer pants is 'sheer' genius ;)
Love New Zealand designers too, they rock. Hard.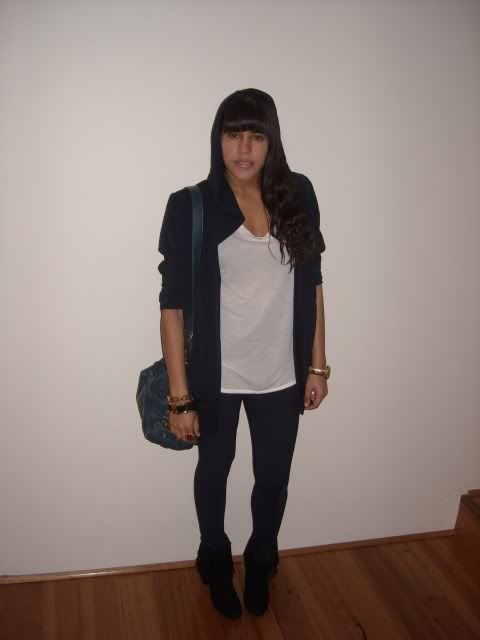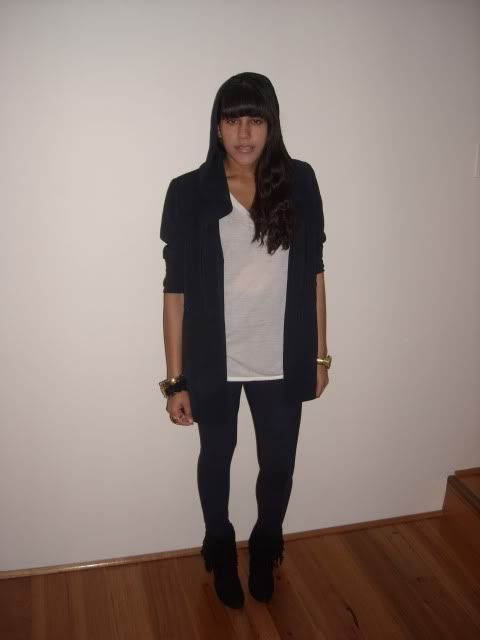 jacket, bag and jodphurs, vintage. tee, live. shoes, rubi. watch, markets.