Or atleast you'll think so when you see the next shot (with the sunnies).
Just some of my recent purchases. Included in this "purchase" index is a new laptop (the last one finally wheezed its last breaths and while it is still technically functional, it crashes more often than I can blink....can anyone say upgrade?!!), a
Romance Was Born
dress (yay, I've finally got my hands on a showpiece from this brilliant designer duo), leather platform mary janes (for Aud $40, I kid you not) and a brilliant oversized sheer sweater by One Teaspooon (love!).
The sunnies make me look nutso but I couldn't help but buy them (a little while back). Also scored an Alice McCall chain top that functions as a dress and can be worn about 15 different ways (and counting). All of this was bought during the sales, love the sales, and the laptop was purchased using our Prime Minister's bonus payment. Excellent work, Smithers.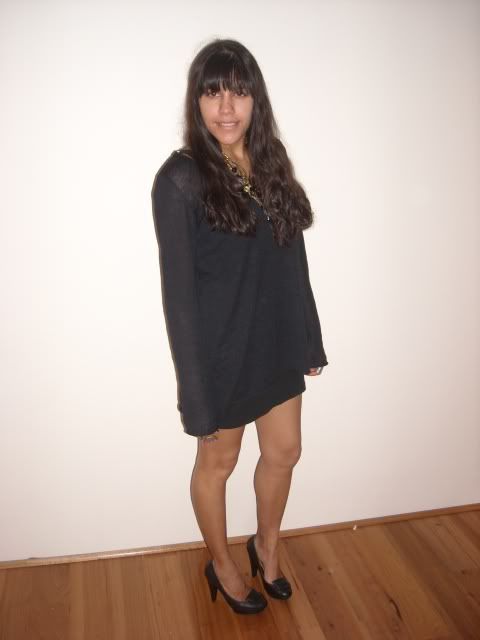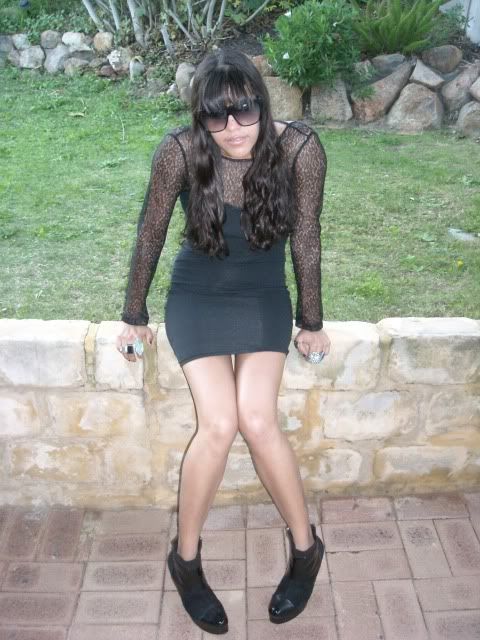 Mwah hah hah, its okay, laugh....I'm here all day, tips in the hat please :)
The above is what I meant by crazy speak. The glasses, they're nuts. They make me do bad thing....okay, maybe not. Lol.
Hope you are all having a fab week!
1st outfit: sweater, one teaspoon. skirt, cotton on. shoes, orbit. necklace, diva. ring, markets.
2nd outfit: dress, supre. shoes, tristan blair. sunnies, ice. jewellery, various.