I received notification a few days back that I was
Look 368
on the fabulous
Look 10
blog. Thank you kindly folks! And once I figure out how to get the proper version to copy onto my page, it shall be done :)
Meanwhile, I've been browsing the
Witchery website
in lieu of its fabulous sale...
Some goodies I discovered on my happy internet search trail (sale or otherwise)....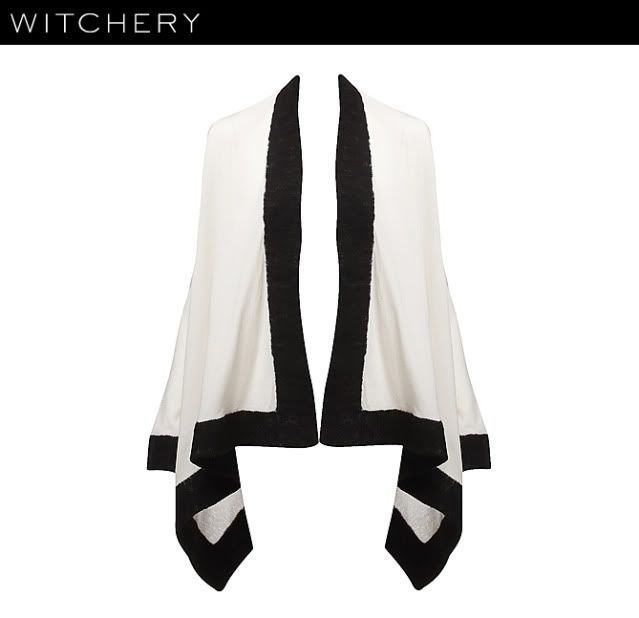 Contrast Edge Cardi, now $99.95 (a perfect nod to 'mod')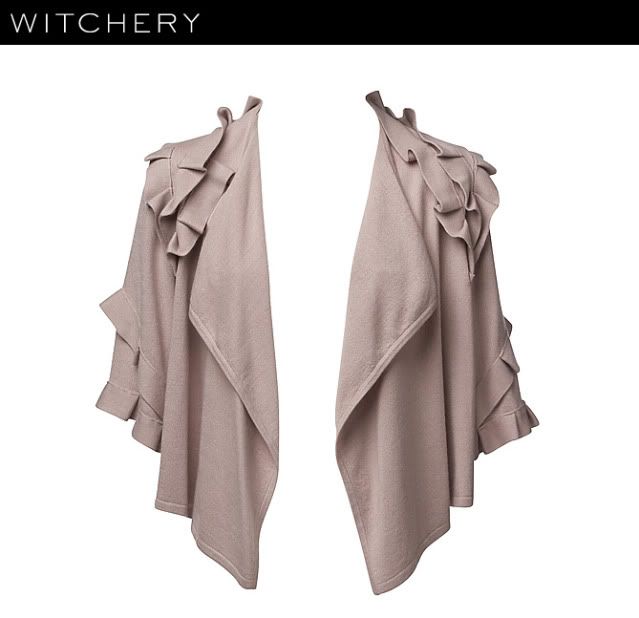 (Goddamit, I want you) Ruffle Sleeve Cardigan, $129.95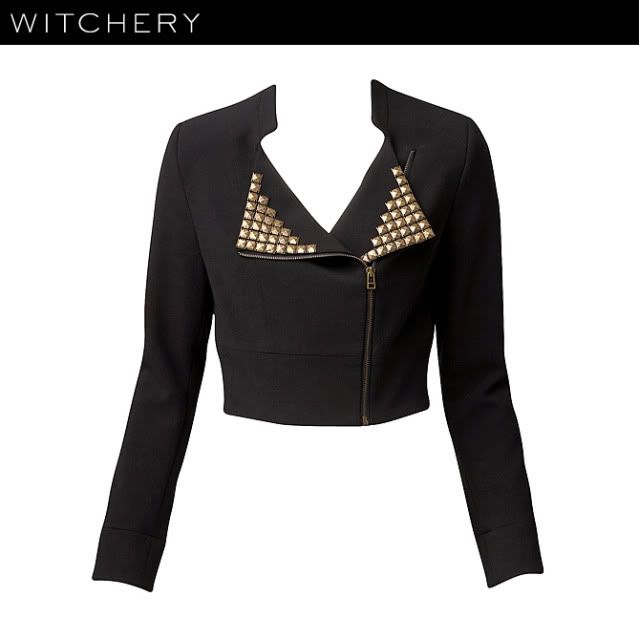 Embellished Cropped Jacket, now $249.95 (easily stud-ible but still equally easy on the eye)
(Is it wrong that I love this) Paisley Fringe Skirt, $199.95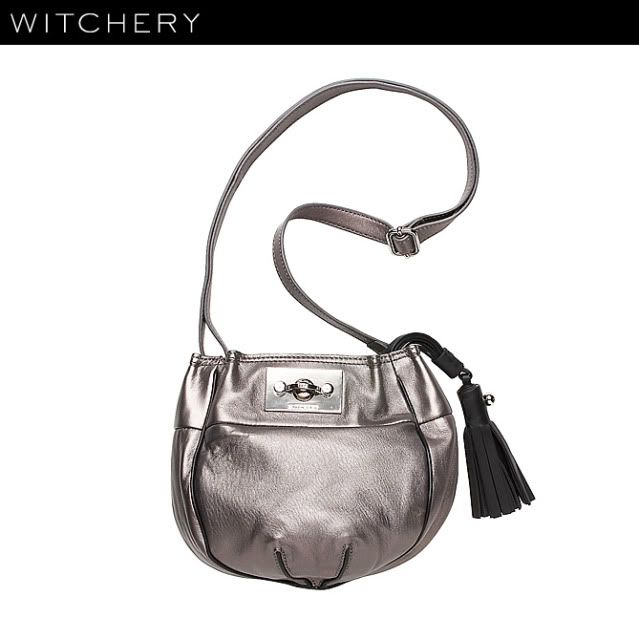 Muppet Bubble Bag, now $149.95 (currently obsessed with all things pewter/silver)
Witchery are famous for their leather products and I have a tan Witchery bag that stands the true quality bag test (the softest leather, indulgent sizing and painfully chic). Witchery offer shipping to a whole range of countries, so if you like what you see....its easy as clickity click. Yes, it was lame. No, I am no affiliated with Witchery in any way :)
Enjoy browsing folks and have a lovely weekend.