Mad props to Katherine (best friend) for the link love to my favourite denim brand's newest product.
Hellooooo, Lee Licks.
Heard about these but hadn't seen them for sale. Seriously kickarse skinny jeans that feel like leggings, only with a zip and a fly. If you're into skinny sleek 'sexpants', you'll be wanting these.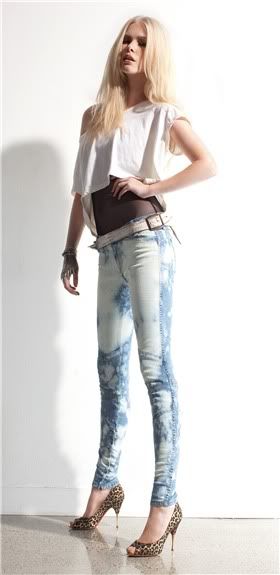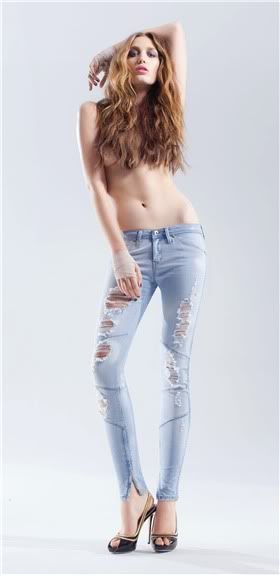 I''ll take a size 6 in Blue Acid Frost or Ripped (above), thanks muchly.

Check out their site for more.
post edit: I contacted lee jeans about where to purchase the licks online or in Western Australia. They don't sell online (as they are a wholesaler) but in WA, the best places to try are Live, Surf Sports, Brownies and Murray Smith Surf Centre.