Currently loving:
This Aussie label is doing it right....hard to track down, hard to source, but man do they have some cool things. So when I walked into Subway DC on King Street today (Perthites, get yourselves there pronto...they're having a 70% off renovation sale) I was very pleased to see a gorgeous knitted vest from this cooler than cool label.
the shoulders....ooh baby...
Of course I indulged....originally $208, I bought this baby for $89. The star wars/alien inference via those quirky shoulders and multiple coat tails immediately caught my attention. Different in a good way and I love it.
Get thee to Subway DC on King Street pronto. Their sale is pretty damn good and amongst the goodies available was a heavily discounted
Stolen Girlfriends Club
gauze/tartan skirt (which I couldn't commit to buying as I didn't think I'd wear it enough), those infamous wicked bandage leggings by Stolen Girlfriends Club, and an incredible black bustier (also by SGC). Also up for sale: a denim-esque cropped bustier top by Alice McCall (in a size 6, so if that's you, what are you waiting for? Uber cool and uber on sale!), and a whole heap of fabulous goodies. Will definitely have to pay them another visit.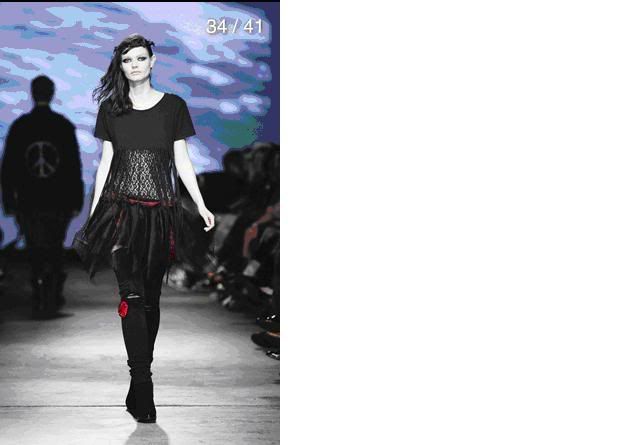 was I a sucker to let this one go???
those leggings....
Another exclusive new label, "
Stompface
" mentioned this new Aussie designer and I immediately went on the prowl. Love the range. So pretty. So 'want right now!'. Billie and Rose have received a few items from the range. If I can recommend anything at all.....the black fitted skinny leather jacket with studded sleeves. Beyond perfect. Also moderately expensive and I have enough leather so I decided to forego it ($695 Aus, I think). How much do you want to bet I regret passing it up???
[I'm personally hanging out for the fierce boots....yum]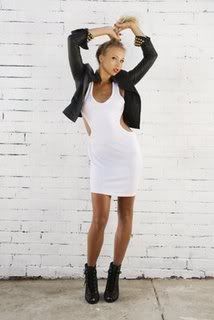 hello ridiculously soft leather...this is soooo much better in person, I tell you!
sources:
www.zyla.com.au
,
www.madebyafriendofmine.blogspot.com
,
www.stolengirlfriendsclub.com