I have to be honest with you guys....I've been holding out on you. Since the debut of Camilla and Marc's S/S 09/10 RAFW show, I've been keeping an eye out for the delectable leopard print boots. Yum. The clothes themselves were nothing too out-of-the-ordinary, yet they were put together perfectly and the subtle edgyness present in each outfit was delightful.
The themes:
nude colours
metallics
tailored pants
chains/hardware
I loved the juxtaposition of the chains/hardware and the floaty feminine fabrics, and of the leopard print boots with the nude palette. Do I like? Yes. Would I buy? Yes. To select pieces.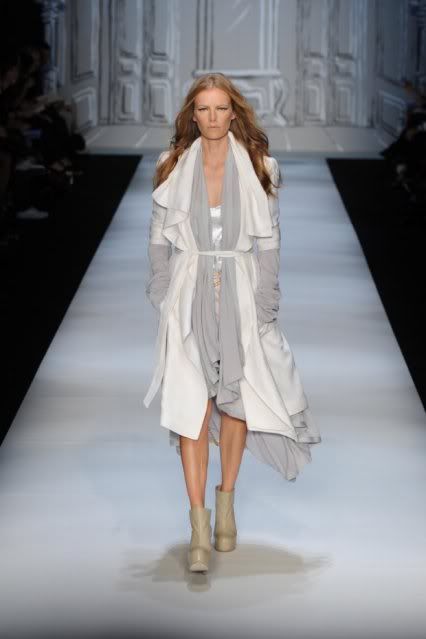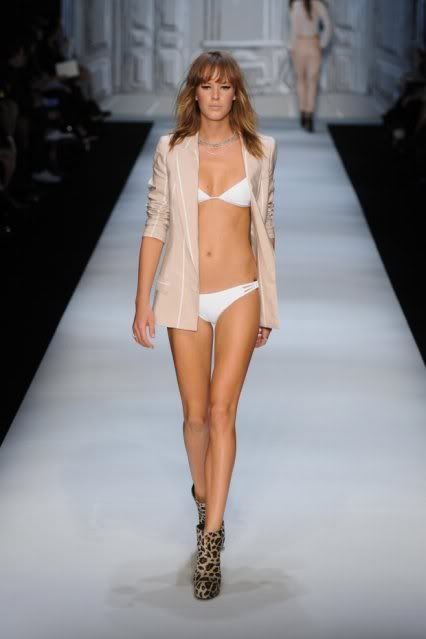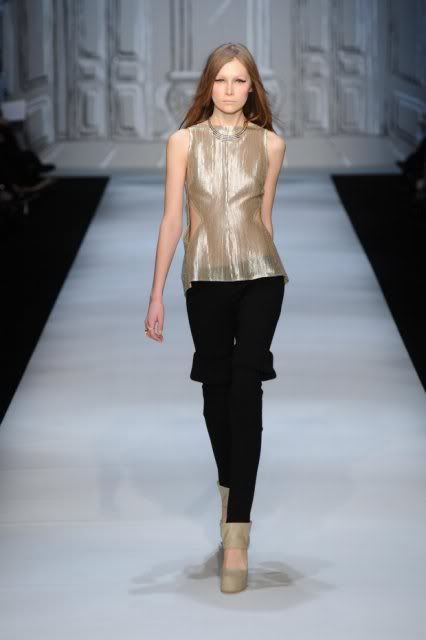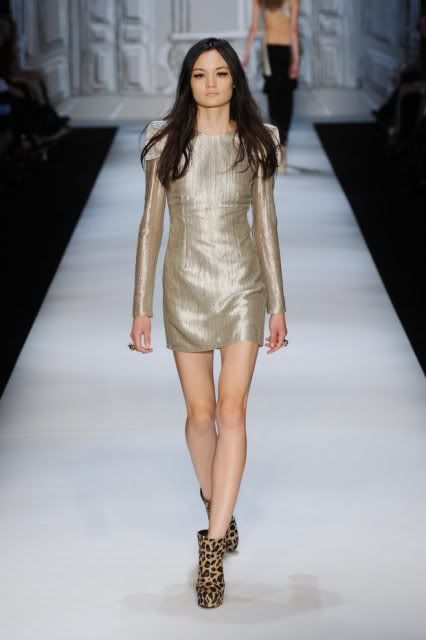 yes please to this gorgeous jacket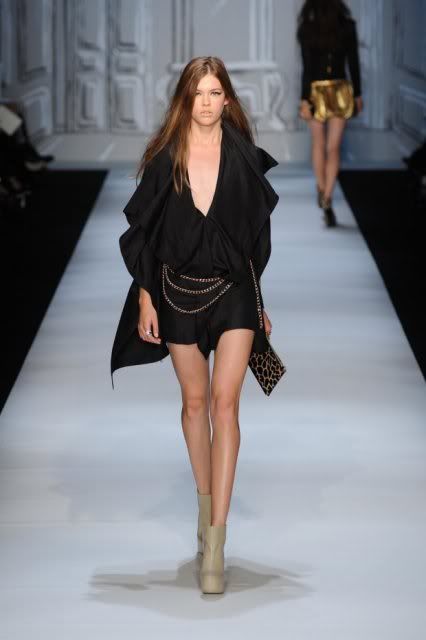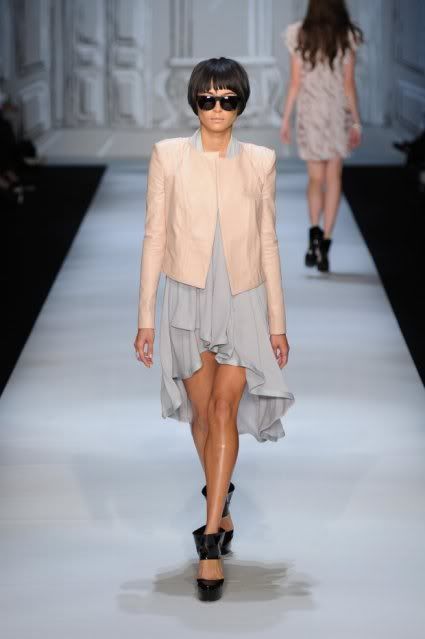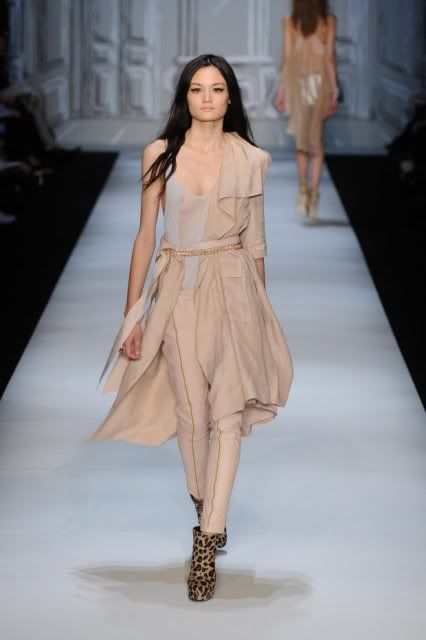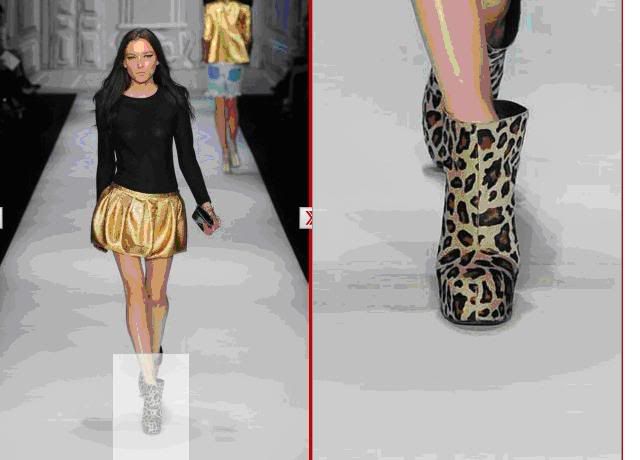 One of the above pieces would be those leopard print boots. Or the nude boots. I'm in love with both...and cannot choose for the life of me. Which would you get?
Soon to be released (available to pre-order), they cost $Aud660 - $Aud 700. A lot of money but worth every penny. In fact I had planned to buy a pair of Sam Edelman 'Zoe' harness boots but the total cost (including shipping) is $Aud 696. I'd rather the gorgeous Camilla and Marcs, thank you muchly.
p.s. I'll also take the insanely cool gold jacket with black shoulder pads....mmmm.
I also want to thank you all for the lovely comments. With regards to some of the comments on the last post, I found the YSL knockoffs by Siren....available to pre-order at
Sassi Parella
(click on link to be directed). G'luck!