Wore this retro-print Bettina Liano dress to the Phantom of the Opera, which (as I've mentioned before) was fan-bloody-tastic.
I ran into a distant friend's boyfriend there, whom I avoided at great cost....he once asked me to join him and his girlfriend for the night (wink wink). And he had just met me. Ick. Did I mention he also happens to be completely sleazy?
Nice, flattery my way, all the way :P
Back to the dress though, don't you love the subtle poufy sleeves!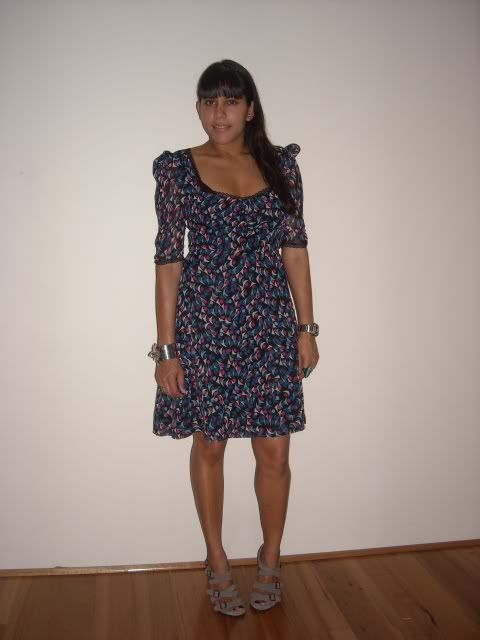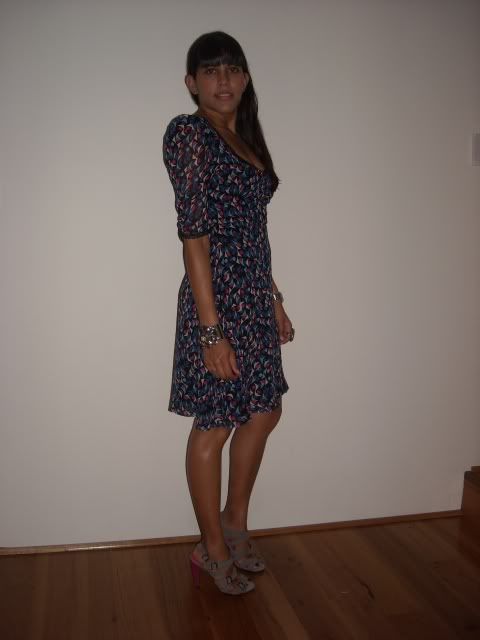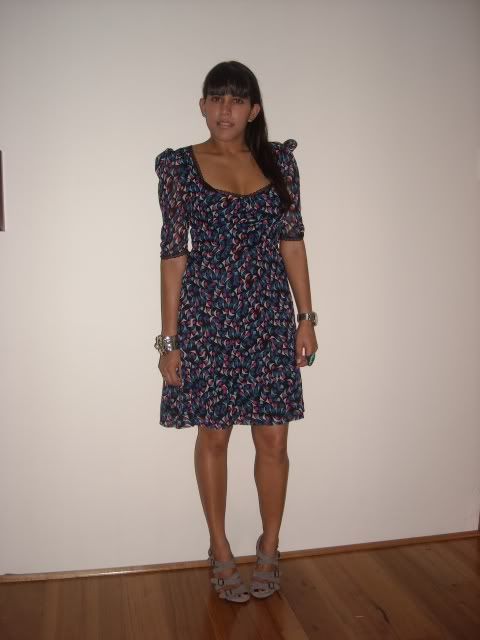 Also, very randomly, last week I was in the kitchen on the phone to Dad when I noticed this HUGE bird perched in our garden. It was a magnificent owl, at 6pm in the evening (and take into account daylight savings)??!!!?
My sister and I think he may have caught sight of a rat.
But still, an owl that comes to your waist (yes, he was that huge!), casually perched in your backyard in suburbia in the bright sunlight? Odd.
Course I snapped a few (blurry) shots!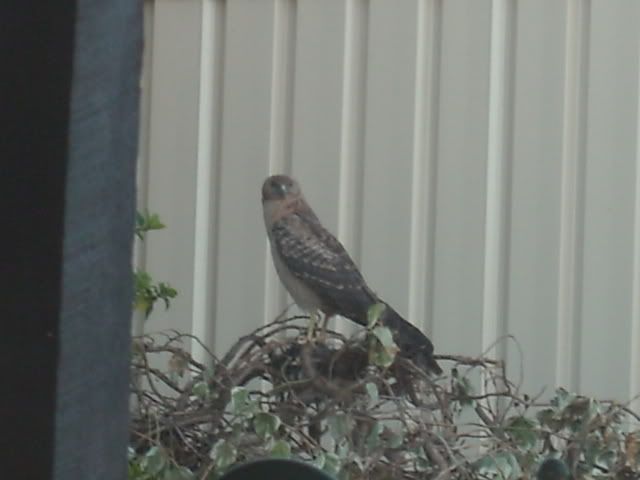 He may look smaller here, but don't let that fool you. I took this photo from quite far away!
dress, bettina liano. shoes, siren. bracelet, diva??. ring, sportsgirl.