Apologies for neglecting the blog; it wasn't done on purpose I swear!
I got struck down by some mystery illness and felt absolutely crap all of last week.
To add to the searing pain I felt, I also had to complete a job application (which was more demanding than filling out immigration forms almost!) and come up with a fabulous gift idea for Stuart's and my anniversary on Saturday.


I love giving people close to my heart multi-pieced gifts (I like to DIY/make something, buy small joke/other gifts and of course the main gift [which should ideally amaze!])
Anyway, incase you were wondering, I finally finished the job application and ten-page application form and 7 essays required, AND managed to get Stuart what I believe to be an awesome gift (if I do say so myself :)
I managed to find a tourism company that do hot air balloon safaris...and booked a half-day one for Stuart and myself (champagne breakfast, sunrise hot air balloon trip over the country, and fabulous full breakfast included :).
So I'm back on form, and it'll be regular posting from here on in.
p.s. these pics are from a few weekends ago....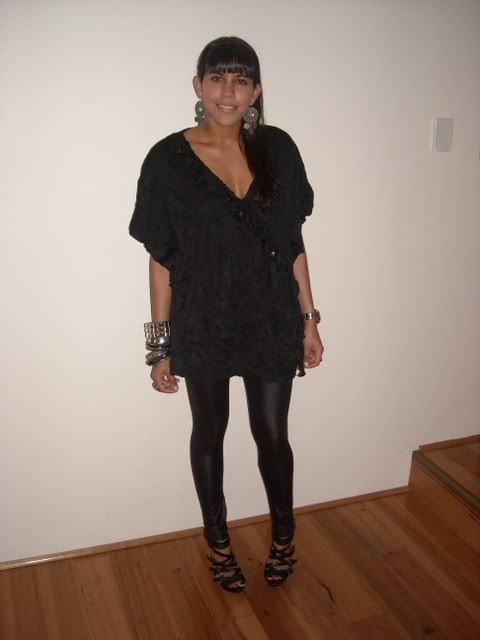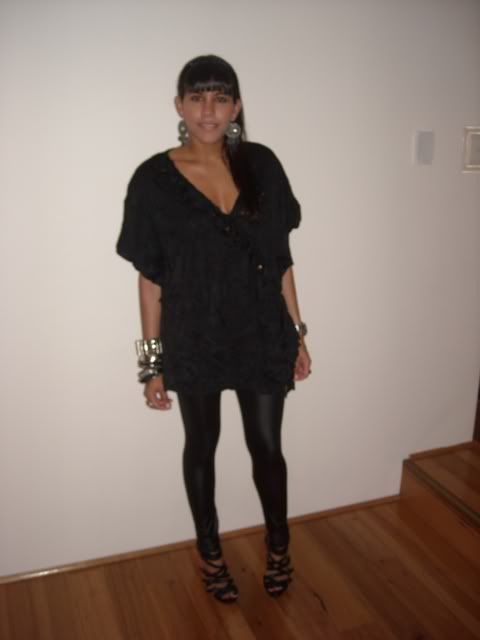 (apologies for the blur here, drunk camera people CANNOT be trusted :P)
I found this top at an op shop awhile back and bought it straight away for its odd texture and baggy fit. I think it would look fantastic with different textured bottoms (like above or lace tights or a ruffled miniskirt).
top, vintage. leggings, jay jays (I kid you not!). shoes, siren. bracelets, assorted. earrings, queen vic markets (melbourne).