Love this drapey, asymmetrical, rough cut cape. From Flower, of all places.
Still, who am I to discriminate when they were have a closing down sale at my local shopping centre.
I walked in, I saw, I bought.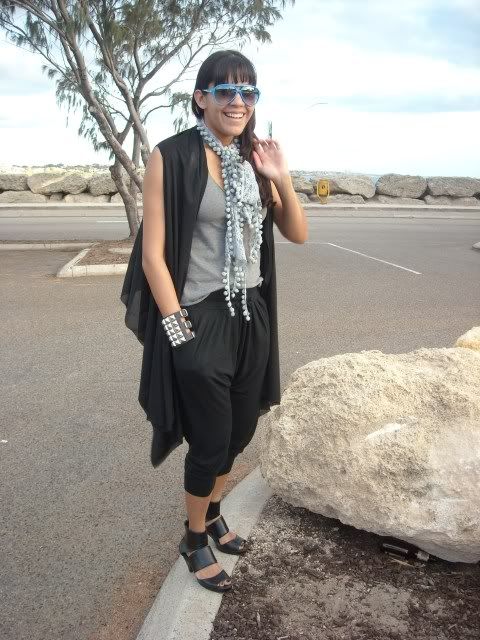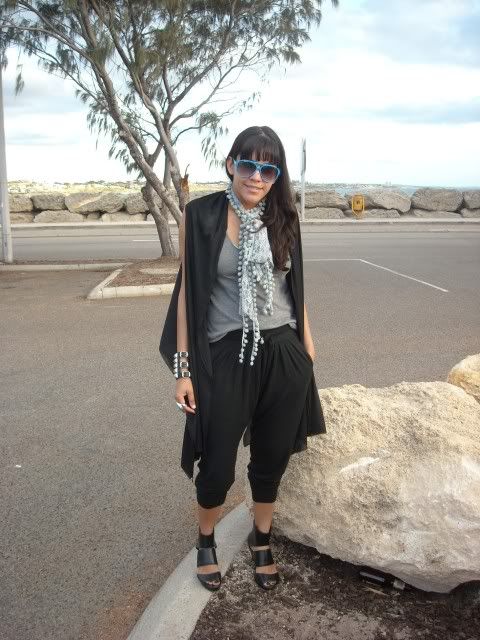 "The smirk"
As you can tell, I'm attempting layer-overkill here.
(
I still think I could have worked a black cropped shrug over the outfit. Oh well, next time
)
black cape thing, flower. tank, supre. drop crotch pants, target. shoes, rubi. scarf, random shop. leather gauntlet, goth store. sunglasses, random cheapo store. ring, sportsgirl.