On Saturday, Stuart and I did the very romantic thing (I'm not normally a romantic sap but I do have my moments) and went out to dinner, to the restaurant in the sky, to celebrate our anniversary.
Restaurant in the sky, I hear you ask.
Yep. A revolving restaurant on the top floor of a building in the city.
I'd heard it was romantic, good food, the lot, but I still didn't have any expectations.
Gladly, it was romantic and then some. Mood lighting, a rotating outer disk of the floor space (where the diners sat), tables overlooking the bright lights of Perth city, the mellow and soothing familiar tunes from the drummer and pianist, the very attentive waitress, and the fabulous food. Yum.
I had salmon with blood orange slices for starters and Stuart had scallops with mango and watermelon pieces, topped with mint leaves. Seriously odd combinations, but bizarrely and sensationally delectable. The mains were even better (beef fillet so tender I nearly cried (well, Okay, I didn't but you get the gist ;), barramundi so perfectly grilled on a bed of sauteed tomato slices it should be illegal). We finished off with a decadent chocolate mousse desert and finished off our bottle of impeccable red wine.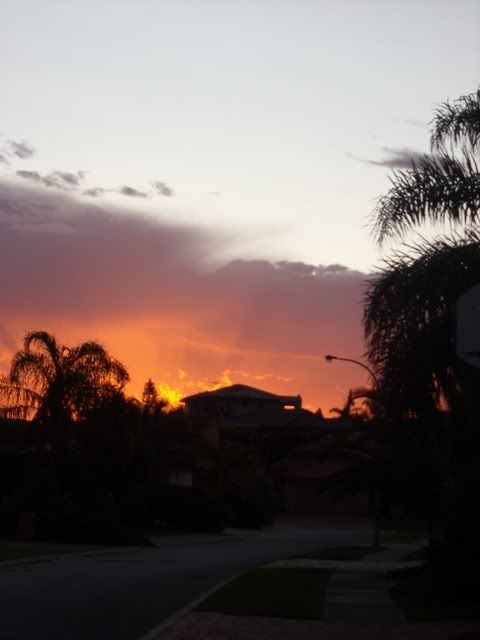 I took these photos just before we drove off, to the restaurant.
I like to call it "Sunset over Suburbia"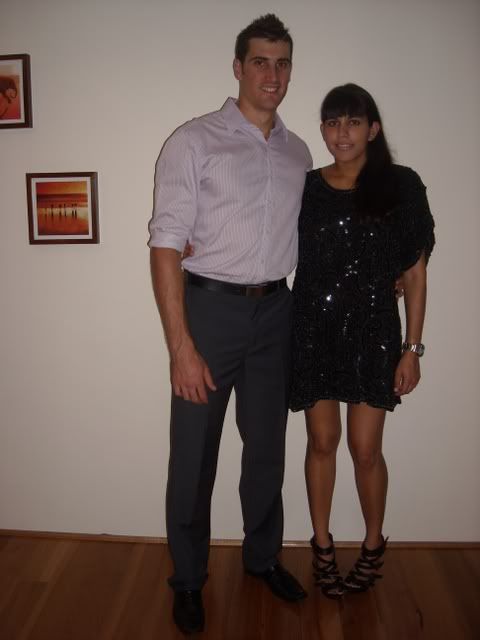 The bright lights of the city (plus the drummer :)
The foreshore
Wrestling with statues for money...
Infront of the Supreme Court building (we happened to be passing ;)
It was quite funny actually, on the walk back to the car a drunken 15 year old swayed towards me and when she got within grasping distance (and I had stiffened considerably, eyeing the alcopop in her hand warily!) she halted and slurred, 'I looove your dress...where is it from?'.
Vintage, dahhlink, vintage oversize lady top actually.....

dress, vintage. clutch, ice (bought years ago!). shoes, siren.