Ooooh just added to my jewellery collection, in the form of funky chunky gold bangles with 'peace' carved out in both. Sportsgirl, yep. It's okay, I accept my addiction and will deal with the punishment :)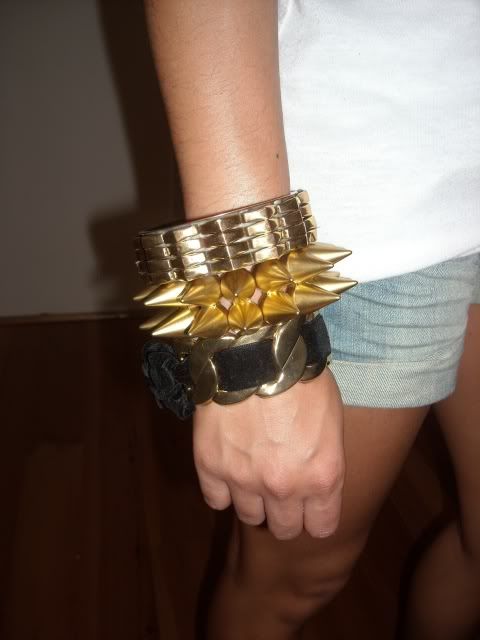 (top to bottom: sportsgirl, vintage, diva)
Additionally, I have been looking for a gorgeous cropped blazer and finally found one. It was on sale from Temt and is wool and sooo comfy. I adore it!
I'm very much looking forward to my next DIY project (which was inspired by
Shini from Park and Cube
). What is it, you ask. Ahhh, thought you'd never.
The A.Wang shredded chain jeans.
I bought the last bits and pieces I need and will be tackling it as soon as I get home from work tomorrow. Yeah, I'm uber cool like that ;)
Here are some random pics from our trampolining expedition. Nothing says adult like us 20 pluses trampolining next to all these 5-12 years olds :D.
(

We then ventured down to the local beach to chill out and listen to 50's swing, check out the hot rods and generally soak up the ambience at the retro beach party

)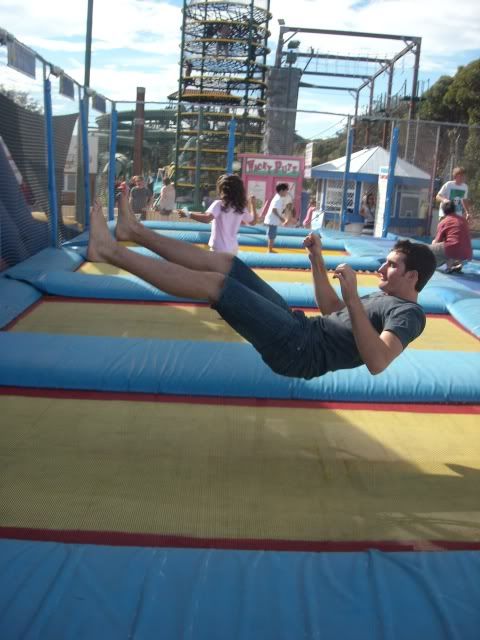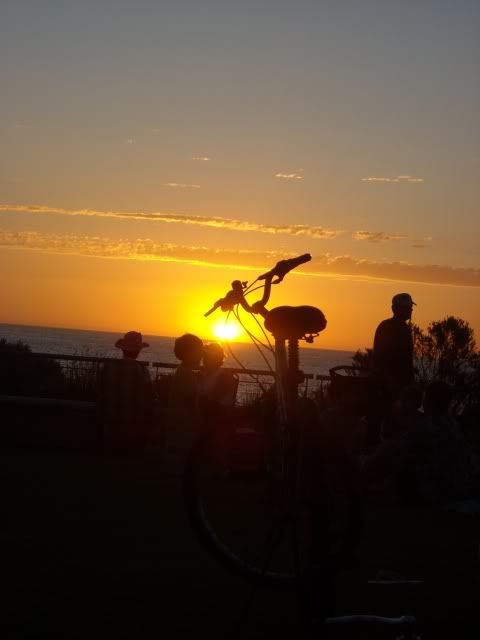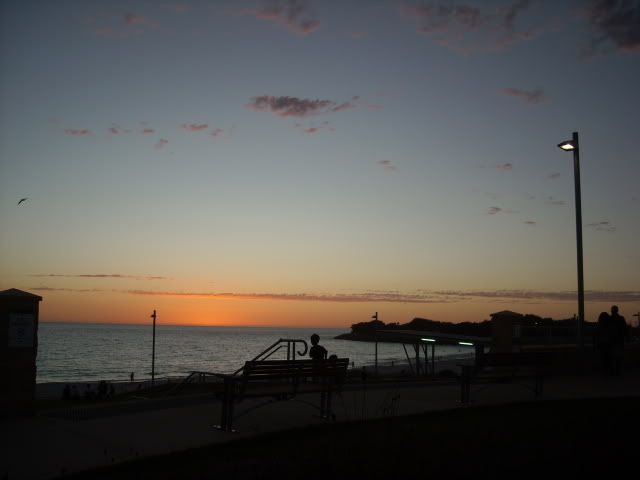 Any exciting plans for the coming weekend? Happy weekend!