I was invited to a house warming party last weekend and only realised it was dress-up the day of, when I double checked the address on facebook :/
Don't you just hate that?
(the last minute part, not the facebook part ;)
The theme was "
disappoint the parents
", which leaves alot to interpretation.

So Stuart went as a rockstar and I as a Russian mail-order bride.
Something you didn't know about me (but might have suspected anyway ;)?
I ADORE dress-up.
I will do it given half the chance.
And not go the skanky/sexy or easy option either.
So this time around I was hesitant about the Russian mail-order bride option (moderate skank factor) but didn't want to go the easy rockstar/punk/pregnant bride option either (no offense, Stu ;)
Given the timeframe of awareness and limited oddball paraphernalia at home, this was the best I could come up with. Tsk Tsk.
(And yes, there were a few pregnant bride/schoolgirl types)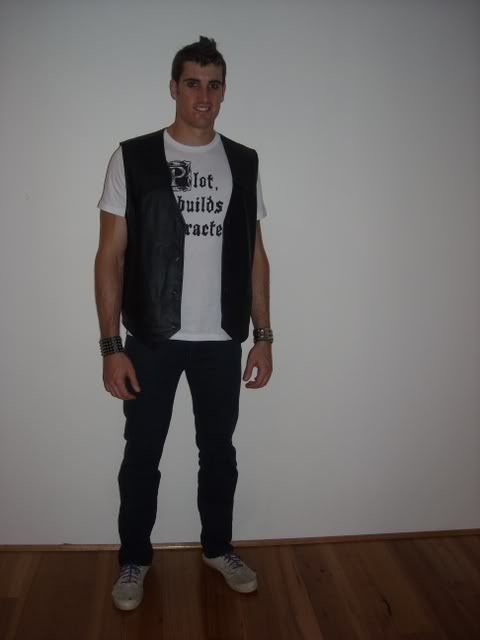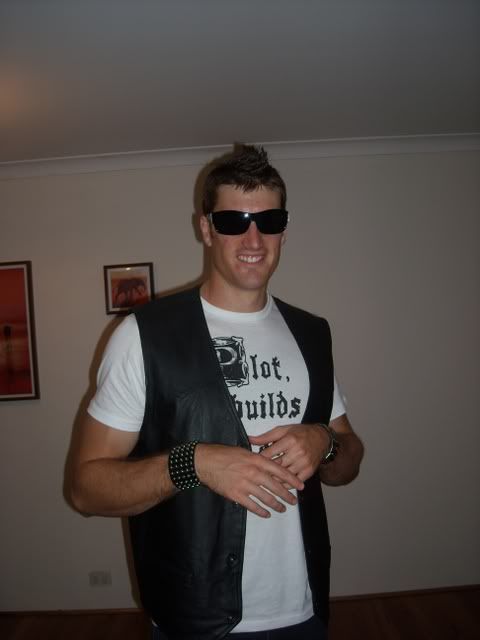 Stu, doing the 'gay punk' pose ;)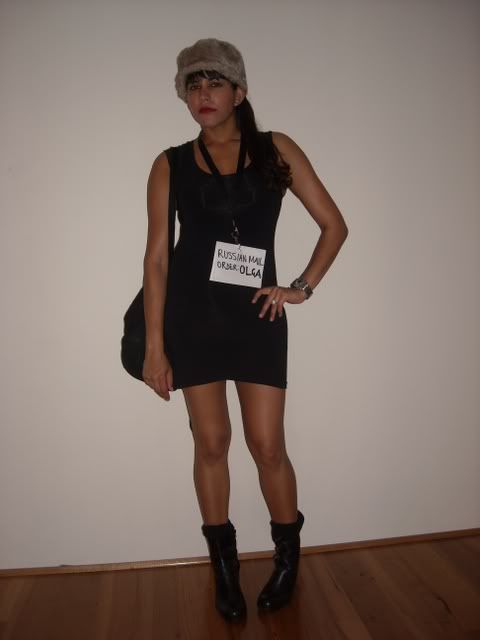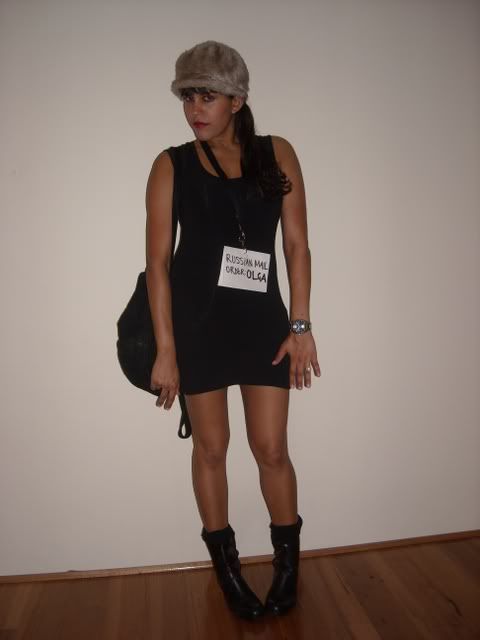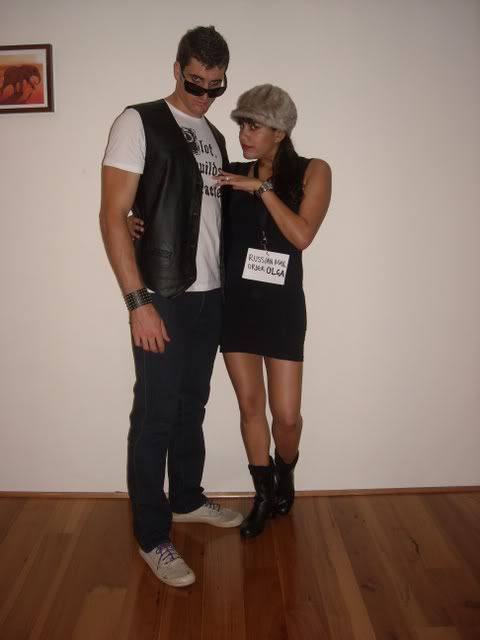 Some other outfits at the party: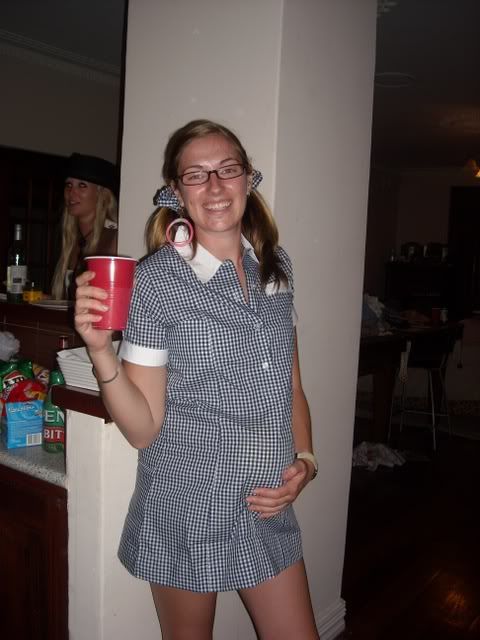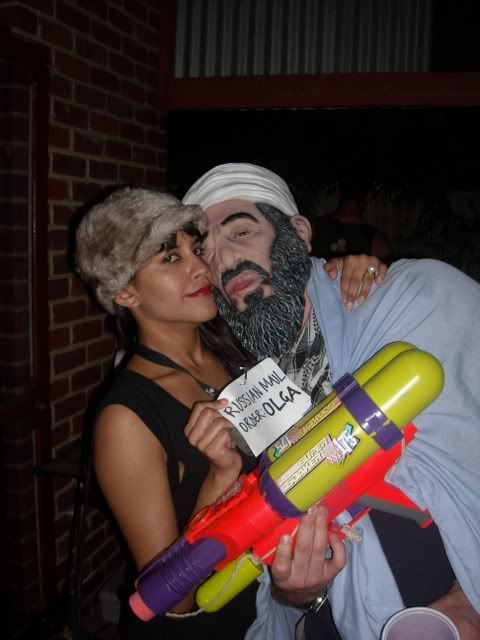 Gotta snuggle up to Osama, right? Right.
Just watched The Phantom of the Opera, in which The Phantom blew EVERYONE away! The show was an extravangance in every sense; set design, costume, performance (Ridiculously brilliant). I adore the Phantom of the Opera and feel inredibly desolate on behalf of the Phantom at the end.
Thanks for the comments, I promise to link those who requested :)
HOW incredible was the Lanvin show (it may have something to do with the fact that I adore Lanvin, huh?)!!!!
I'm so looking forward to going trampolining tomorrow (I should say today actually), I'm a big kid at heart!
Sorry for the extra long post. The next blog post will be succinct and feature what I'm looking forward to for winter. Hint: ALOT.


Anika: fur hat & boots, vintage. dress, supre. lipstick, l'oreal color riche 'garnet creme' (460).
Stuart: tee, gift. jeans, jeans west. shoes, customised dunlops. leather vest, vintage. cuff, Anika's. sunglasses, Egyptian shop.