I am officially jealous of you Americans.
Payless in the States is a whole lot cooler than our Aussie Payless.....I wait for the day that we have the same/similar designer collaborations that are easier on the pocket, and that give us a small taste of a designer's aesthetic.
What am I talking about?
The Limited Edition Fall 09 Designer Collections.
I mean, look at some of the shoes that will be on offer and that you can buy online....
Abaete for Payless
Another Abaete pair, and this one has me salivating (I think I'm in love!)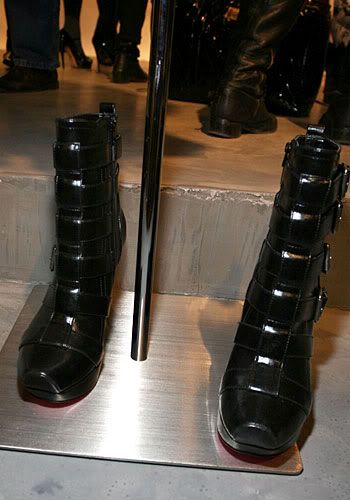 Alice + Olivia for Payless
I have to admit that I wasn't too taken with the last collection for Payless but these strappy boots are incredible.
Christian Siriano for Payless; another pair that I covet...spikes, studs, chains....ooh baby!
Loving the coloured soles, but not too sure about the gaps at the sides of the chains....you'd probably need to try these on in store prior to committing to them...still, love.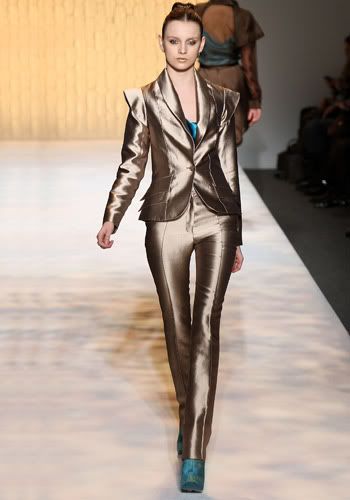 Absolutely loving the colour, the dangling studs, the cut of the shoe....
Mmmmmmm :)
(Again, damn you lucky Americans!)
I have to admit that I'm willing to beg someone from the States to purchase a pair or two for me and ship them over here (Payless don't offer international shipping...I know, WHAT?!?!)
Any offers, please pretty please?
What about a fee for me, I can definitely deal with that :)