I feel somewhat crazy talking about what I'm looking forward to in winter, when Perth has been hit with a warm front and we're experiencing 35 degree celcius plus days. Ahh well, I can still dream about winter outfits can't I.
Firstly, I'm very much looking forward to pairing my skinny leather pants (complete with asymmetrical side zippers a la Kate Moss' pair) with all manner of loose fit/slouchy pocket tanks and tees/oversize sweaters, and vertiguous heels. The pants were one of my favourite op-shop finds ever, costing only $20 (plus $25 for 'skinny-fying' the straight legs)
my DIY attempt at the Alexander Wang holey sweater. I found a white-ish oversize sweater at an op-shop a few weeks ago, and took to it straight away, cutting out irregular patches and replacing said patches with something akin to mosquito netting! I adore this and cannot wait to wear it...amusingly, Stuart is enamoured by the DIY effort.
Inspired by Rumi of fashiontoast when she pulled off this incredible black Topshop sweater with chunky holes and uneven rows, I was more than stoked to see that MinkPink are currently selling the exact replica. Mmmm....now all that's left is to find the perfect sheer/mesh tank to wear underneath.
I gave in on the whole 'shoe ban' thing this weekend, when I stumbled across these babies for more than 50% off. From Siren ofcourse. I'm generally not a peep-toe kinda gal, but these shoes look so incredible on it's a moot point.

Leggings from Sportsgirl, including a space odyssey homage silver pair and the infamous sequin leggings (which there was apparently a waiting list for (??!!!?) and which I was pleased to see are incredibly well made). The sequin leggings were a gift that I shall covet for a long time. I'm meanwhile eyeing the sequin bomber jacket and the military-inspired leather jacket and convincing myself I really need one or the other, or both, but that's beside the point ;)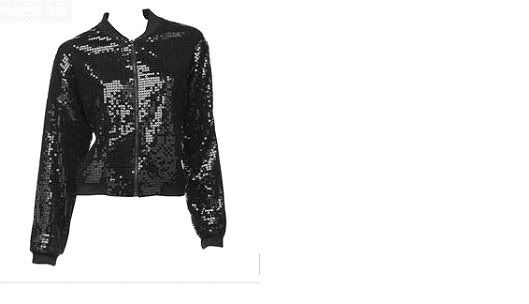 My long tuxedo style blazer jacket with cuffed sleeves from Valleygirl. Made of cotton, the skinny fit is perfection and will work over bodycon dresses/tees/fitted tanks/anything just wonderfully. Mmmm.


What are you looking forward to, for the next season?



I'll leave you with these snaps from my birthday party a few years ago (and continuing with the "dress up" theme). The theme was A/C, my initials, so I was an Androgynous Crooner (Marilyn Manson) and Stuart was Captain Anonymous. I loved the effort everyone put in :)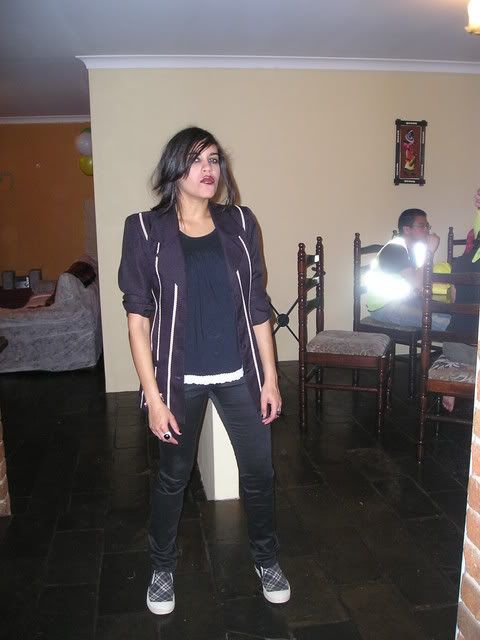 The construction worker wrecking all the pictures with his flouro vest ;)




Stuart aka Capt Anonymous...hahaha




Commando, Androgynous Crooner, Christmas Tree and Cleopatra