Mid-week celebrations.
On a Tuesday night.
To commemorate Shaun's turning 30.
Shaun being one of my goood friends. Love him to bits.
I get somewhat tired of my relatively 'safe' work week outfits so when I get the chance, I love to dress up . And Tuesday was it. Good times were had. And then we headed home at a relatively reasonable time. Work and all the next day, you know ;)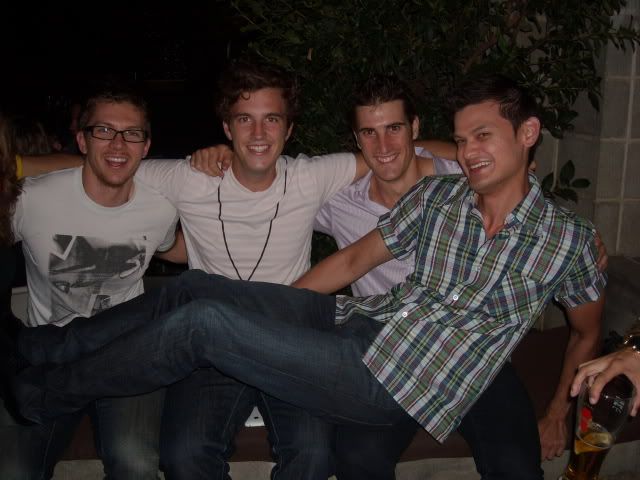 Gavin, Charles and Stuart play the seat role for Shaun in this shot.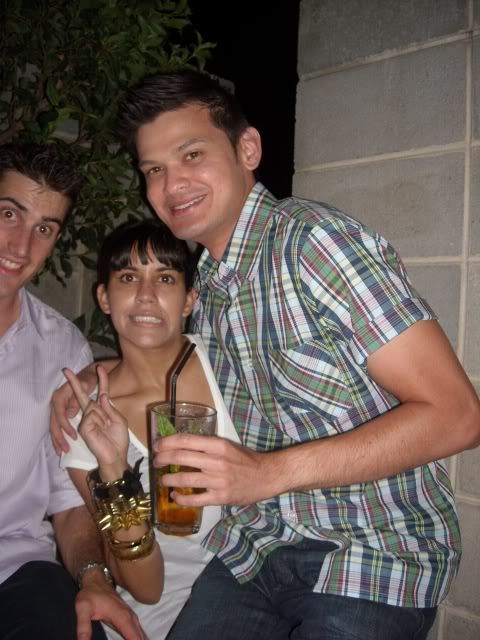 tee, sportsgirl. leggings, dotti. shoes, siren. bag, chanel. bangles; diva, sportsgirl, vintage.